You're Now Leaving Chase
Chase's website terms, privacy and security policies don't apply to the site you're about to visit. Please review its website terms, privacy and security policies to see how they apply to you. Chase isn't responsible for (and doesn't provide) any products, services or content at this third-party site, except for products and services that explicitly carry the Chase name.


Reaching your goals
feels even better
#SavingIt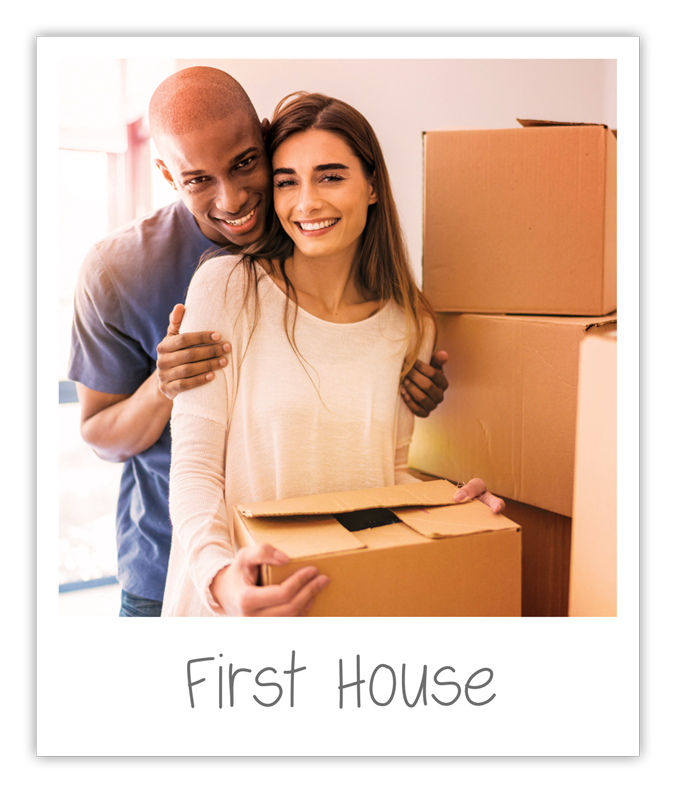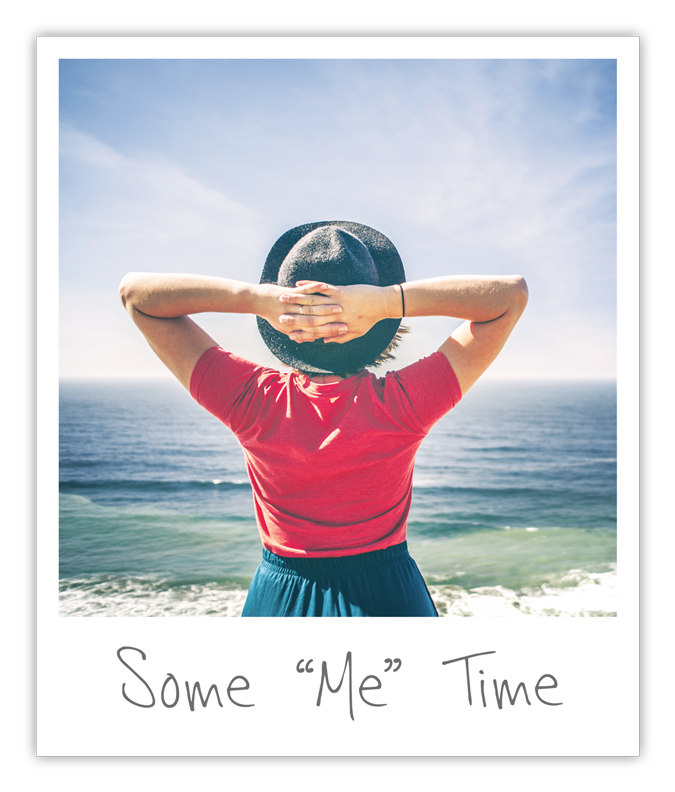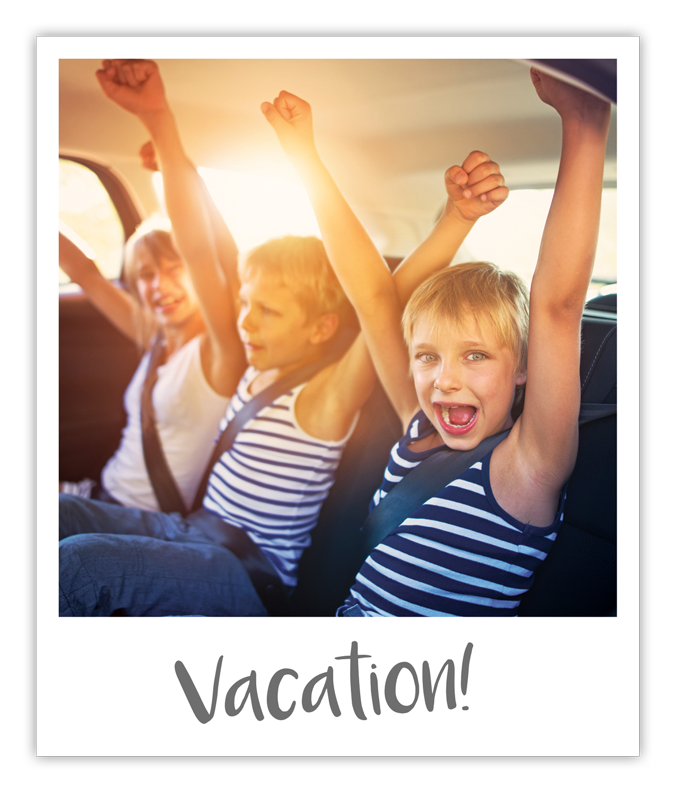 Share what you are saving for
#SavingIt
Share #SavingIt on Facebook: Opens in new window

Share #SavingIt on Twitter: Opens in new window

Share #SavingIt on LinkedIn: Opens in new window
Mind Over Money:

Conquering Financial Health and Well-Being in 2018
---
Hear how Deepak Chopra and Farnoosh Torabi balance physical wellness and financial health to generate more savings. Moderated by the Money Coach, Lynette Khalfani-Cox
Get energized to save money by checking out our National Savings Week Playlist
Tune in Now

: Opens in new Window
Savings Guides
Learn how to save for today's needs and tomorrow's milestones with our essential savings guides
National Savings Week Deepak Chopra Panel Discussion
© 2018 JPMorgan Chase & Co. All rights reserved.
Transcript: National Savings Week
Text on screen:
Saving Feels Good. Mind Over Money: Conquering financial health and well-being in 2018.
On screen:
This video opens at a Chase-sponsored panel featuring celebrity self-help authors, Lynnette Khalfani-Cox, Farnoosh Torabi, and Deepak Chopra, who sit on white chairs in front of an audience. Thasunda Duckett, a woman with long black hair, stands at a podium.
Thasunda:
So welcome, everyone; welcome to our first ever National Savings Week.
Text on screen:
Thasunda Duckett. CEO, Chase Consumer Banking.
Thasunda:
I'm Thasunda Brown Duckett, CEO of the Consumer Bank, and we have over 12,000 JPMorgan Chase employees, who are attending financial wellness events this entire week. And tens of thousands of clients and community members are tuning in right now to watch this on Facebook, live.
[The audience applauds.]
Thasunda:
So why are we so focused on savings? With every new year comes a fresh new set of resolutions and goals mostly centered around wellness, and we've done them all, right? Who's lost those 15 pounds already? Who's already exercising more? Building more relationships; spending more time with the girlfriends? We've all done that already, correct?
But the truth is, wellness doesn't only mean health in the traditional sense. It's like running on a treadmill. It also means financial wellness and the root of financial wellness is Savings; #SavingIt.
So unfortunately as a country, we are not as financially fit as we can and should be. Forty-six percent of Americans say that they would be challenged to find that $400 dollars in the event of an emergency. Fifty-seven percent have difficulty managing their financial lives and meeting their long-term goals. And at least 25% of American employees, regardless of their position or salary, say that they are financially stressed.
So we want to inspire our employees. We want to inspire our clients and we want to inspire all of the communities where we live and where we work. We want to not make this just a National Savings Week but a movement. Not just retirement for the long-term but beginning to save in the meantime, those life moments along the way. Maybe it's for karate lessons, maybe it's for that summer vacation, maybe it's for that true emergency fund because you know that your car may break down this year. Everyone has goals, big and small, and there's no better feeling when you reach them. Hashtag saved it, done it.
So understanding and tapping into the dreams of our employees and clients and helping them create a game plan to achieve these goals, that's who we are and that's why we're here. We want to create not a moment but a movement. And we want you to be a part of it. And we want you to, we want to provide you with practical information, everyday tips that we can all do to begin to take that first step in owning our financial health and well-being.
And, so, today, we're going to get started. Today, right now, we are going to start to meet our goals and objectives through this week, moment, today. So enough from me. Let me introduce you to the moderators of today's fantastic event. Our first; our moderator for the event has a really practical, real life experience that many of us can relate to. She had over $100,000 in credit card debt.
Lynnette:
I can relate to that part!
[Audience laughs.]
Thasunda:
Yes! Before she paid it off in three years and she turned her financial life around. In three years, $100,000 in debt. We need some tips. Since then, she said, "Let me share it." So she is now a bestselling author and has appeared on some national TV shows like The Oprah Winfrey Show, Steve Harvey, The Today Show, Dr. Phil, The Tyra Banks Show, and Good Morning America, just to name a few. She has been on those shows to share her success story and how she is teaching millions about proper money management. You may know her best as The Money Coach but, today, she's here to lead this inspiring discussion. Please join me with a big round of applause in welcoming Ms. Lynnette Khalfani-Cox.
[The audience applauds.]
On screen:
Close-up of Lynnette, a woman with long black hair and a large smile. She waves to the audience.
On screen:
Lynnette Khalfani-Cox. Moderator.
Lynnette:
That's quite, that's quite a welcome and I'm so appreciative of that, T. Thank you so much. People call me The Money Coach and Thasunda was so generous in her accolades and praise for me but I really want to give proper due credit to my speakers here today. These people who are experts in their own right. My writing background and my New York Times bestseller about getting out of debt, 'Zero Debt,' is a pale, I think, in comparison to our first speaker Deepak Chopra, who I'm sure many of you have read his books. Again, I have about 12 books. He has written over 80 books, okay?
On screen:
A close-up of Deepak Chopra, a man with salt and pepper hair and black glasses.
On screen:
Deepak Chopra, Wellness Guru.
Lynnette:
I have one New York Times bestseller, he's had 25 of them. Not only is he the founder of The Chopra Foundation but he's a world-renowned pioneer in Integrative Medicine and Personal Transformation. Time Magazine described him as one of the top 100 Heroes and Icons of the century, okay, so I know that we're in for a very big treat here. Dr. Chopra is also board-certified in internal medicine. He has been named by the Huffington Post Global Internet Survey as number 17 Influential Thinker in the world and number one in Medicine.
So, I think, again, we're here with such a renowned expert who really needs no introduction but, because I mentioned the books, I also wanted to say as an author I like to give people their props here as well. This is his latest book called 'The Healing Self,' which comes out January 30th, next week, you guys can take some pre-orders right now, and I do really encourage you to, to go out and get that.
Farnoosh Torabi is also joining us today for this conversation. I don't even know how much I can say about Farnoosh without bragging on her as a woman, as a leader, as a personal finance expert who I've known many years. Personally and professionally we've got to share the stage on numerous occasions. She's a mom of two. You've seen her work in Money Magazine and in Oprah. If you're not listening to her podcast, 'So Money,' what are you waiting for?
On screen:
Close-up of Farnoosh, a woman with long dark hair.
On screen:
Farnoosh Torabi. Personal Finance Expert.
Lynnette:
You really can get some practical tips there regularly. Farnoosh is just phenomenal as a personal finance expert and she writes a lot for women, in particular, and I definitely can't wait to get her insights on some gender, sort of nuanced, things and what we as women, in particular, can be doing to improve our health and our financial wealth.
So, let me kick things off. First, I always feel like as an expert, people say my bio and say all these things about me but I like to know like the stuff behind the bio. So, I'd love it if you would share with the audience a bit about you personally. Certainly if you want to talk about any professional highlights but just give us a sense of some of the personal background and what drives you, what makes you both so passionate about what it is that you do? And Deepak, let's start with you.
Deepak:
Well, I came to this country in 1970. I couldn't leave India with more than eight dollars because of foreign exchange regulations. An uncle of mine, in London, gave me $100 dollars, so I had $108, which is, if you know anything about Indian mythology, it's a very auspicious number. So I decided to spend it auspiciously. I went to Paris, and I spent it all in one night at the Moulin Rouge.
[Audience laughs.]
Deepak:
When I got to New York, I had no money; zero.
Lynnette:
You literally came here from India, you stopped in Paris, and you got to America basically flat broke.
Deepak:
Flat broke; I started my internship and the next day I went to an automobile shop and I liked the automobiles there and the salesman said, why don't you get one? I said, I don't have any money. So he said, what do you do? I said, I'm a doctor. Or learning to be one. And, so, all you have to do is fill out this piece of paper.
Lynnette:
Ah, sign on the dotted line.
Deepak:
And you can have this car. So, I drove out with a brand new Volkswagen and that started...
Lynnette:
You said, I love America, right?
Deepak:
Yeah, what a great country. But what I realized soon was that I was spending money that I hadn't earned to buy things that I didn't need to impress people that I didn't like. And then I was wondering, why all this stress? You know, and right now the number one cause of stress, today, is financial insecurity 'cause people don't know how to balance what they spend with what they save and how they plan so, you know, there's a big disconnect between borrowing, saving, spending, and planning.
Lynnette:
That's right.
Deepak:
And, so, my advice to all of you is, don't spend money that you haven't earned to buy things that you don't need to impress people that you don't like. You'll get inflammation in your body.
Farnoosh:
If we learn nothing else, today, remember that one. That is, that is the line, yes.
Deepak:
It'll cause inflammation in your body, high blood pressure, and about 90% of all chronic illnesses related to stress, which is basically fear. Fear then leads to anger, hostility, guilt, shame, depression, you name it.And it's connected with behavioral problems, addiction, and ultimately physical disease.
Lynnette:
Farnoosh, tell us a little bit about yourself personally beyond the, the bio and the professional stuff.
Farnoosh:
Sure, so I grew up in Worcester, Massachusetts. Anyone here from Massachusetts? Anyone, anyone, anyone? One person!
Deepak:
I practiced in Massachusetts.
Farnoosh:
You did? Okay.
Deepak:
For 25 years.
Farnoosh:
Worcester; my parents are immigrants from Iran, and, so I'm first generation. My parents came here with, you know, like many immigrants, very little money but a pursuit, right, to do better, make a life for their families, achieve the American Dream, and, I think that, given our Middle Eastern background, too, there was always this openness around money. Like we talked about money a lot. For better or worse. And I think that that upbringing gave me a little bit more maturity around money and also not this fear around money that I, when I grew up, I realized my friends had and I think that has very much contributed to my ability to communicate about money and to relate to people when it comes to financial matters.
Fast forward to today, I'm the breadwinner in my marriage. As the woman, this is unusual and, but it is a growing trend and that's something that I'd like to support so I've been very focused on helping women achieve their craziest, wildest financial dreams and to also be able to find love and couple that and be happy. It's not a straight line and it's not so simple and there's not really a guidebook so I've been...
Lynnette:
You wrote it!
Farnoosh:
There is now.
[Audience laughs.]
Lynnette:
I was, I'm gonna get to that.
Farnoosh:
'When She Makes More.' So that's a very big, a big passion of mine, which you mentioned. And I'm a mom now, too, so just some personal highlights.
Lynnette:
That's great.
Farnoosh:
Yeah.
Lynnette:
Now, Deepak, you said that the road to wealth must include a holistic approach to wellness and emotional health. Why don't you share some thoughts with us about how exactly financial health is tied to physical health and overall well-being and you were about to touch up on this earlier, so, so expound on this.
Deepak:
Well, I study and teach corporate well-being and leadership and I can say clearly that if you are in a leadership position in business and if you're not interested in well-being, your own well-being, and the well-being of your employees, then the business is going to suffer. Well-being of employees comes number one. If your employees are healthy and happy, your customers will be happy. If your customers are happy, your investors will be happy. So leadership includes career well-being, social and emotional well-being, physical well-being, which has certain criteria, community well-being; are you happy where you live and you feel safe?
And, then, financial well-being. When you do surveys, people are more stressed about financial well-being if they're not feeling safe about enough savings or they don't have insurance or disability or retirement, that's a cause of a lot of stress that impacts everything from personal to social relationships, job performance, career well-being. It's all, when I say holistic, the word holistic means all-inclusive; whole, so you can't separate financial well-being from physical well-being from community well-being to career well-being and we can go into specifics of this but well-being is correlated with everything that happens to a person, to a family, to a business, and to a community. You can correlate well-being with things like hospital admissions, traffic accidents, crime rate, quality of leadership. Well-being is right up there in these different areas that I mentioned.
Lynnette:
Now, Farnoosh, all of us, regardless of our level of income or our sort of financial status, today, have made mistakes in the past; money mistakes; been there, done that. Whether that's spending too much, getting into debt, failing to save. What would you say to people? What are some practical things that they can do if they're actually struggling with one of these issues, like a lack of savings or maybe debt, that kind of issue?
Farnoosh:
Well, first I would say, forgive yourself. You know, don't allow yourself to create this story in your head that you're not good with money, that, that you'll never be good with money, that you'll never get out of debt, that, somehow, you can't get control of the situation because I find that that is a mental block that's real, and that is, it's not about the number sometimes. It's really just about our belief. Our limiting beliefs around money.
And I know then when you have a bad experience like falling into debt or filing bankruptcy or even just losing your job, you can feel, you know, our money is so tied to our sense of self-worth that when your money's not going well then your sense of self-worth might not be going so well, either, so understand, like Lynnette said, that you're not alone. That there's a world of people out there that are struggling, that, but have also seen the other side of it.
And, so, how do you get to the other side of things? I think that you want to, from...and this has happened in my life. I mean, I can attest to this. There's power in reverse engineering, right? Identifying what it is that you want to achieve and don't just save to save or get out of debt to get out of debt. You need a why.
You know, so identify the why behind your actions. Is it because you want to buy a house, let's just say. Is it because you want to finally be debt free so that you can start your family? Is it so that you can start that business? Is it so that you can travel more, retire early? Whatever it is, you need a strong and convicted why to motivate you to start and then planning.
Now, every goal, every why has a price tag. So, what does it cost? You know, how much debt are you in that you have to get out of? How much savings do you need to accumulate to feel safer and that you can sleep at night and know that you have a cushion for yourself? And then where are you today and what is it gonna take to get there? How much do you need to save incrementally to get there? Little baby steps. People sometimes think I have to wait 'til I make a lot of money to address my financial issues, right? I have to wait 'til I get a windfall or I make that next pay raise. But you can start to take small steps today.
And the other thing that I would say that's very practical is find a supportive community, right? Share your goals; there are studies that find that when we try to do everything in a silo and, you know, we're embarrassed maybe. We don't want to talk about the fact that we're in debt or that we have savings goals. That actually works to our detriment. When you share your savings goals and you are vocal about that so what are you essentially doing? You're keeping yourself accountable but then along the way you might find people that can support you and say I've, here's, here's a trick that I used or here's a great way to, you know, get over this hump and effectively you have allowed yourself to achieve that goal faster, more efficiently, and with support.
Lynnette:
I think that's one of the reasons why Chase wanted to start this national conversation, during National Savings Week, around savings using the hashtag, as T mentioned, SavingIt, to really encourage people, and I'm encouraging all of you who are watching via the Facebook live broadcast and elsewhere to use that #SavingIt to talk about what you're saving for. It's such a, a motivational tool and it does help to have that sense of community and support.
You mentioned, Farnoosh, knowing the why, which kinds of leads into my next question that I'd like to ask both of you, and I'll start with you, Farnoosh. It's about the purpose of money. And I just wanted to get your reflections on what you think really money is meant for. It might seem kind of a esoteric, I don't know, question but I just really, I always like to know what people think about. Everybody has a different view about what money is for or why, so to speak, so what's your view about the purpose of money?
Farnoosh:
Very practically, I think of money as a tool, a vehicle to, to get you what you want or what you need. It's, it's a currency, right? So, it's, it's a construct, it's a human construct and I can't wait for Deepak to answer this question.
[Audience laughs.]
Farnoosh:
So, I'll give sort of like the very, you know, practical thing as you said. It is a, a currency, it's a tool to get you from where you are now to where you want to be and, you know in and of itself, it's just, it is what it is. It's just paper, it's just coins, it's just Bitcoin, I mean, who knows? Like every year it's something different. It's evolving but the idea behind it is that it's just a method of, of, of exchange, it's a method of, of, in some cases people look at money as a way to, you leverage money to improve your life, to expand your life, to change your life. It's just, it's, it's something that's very malleable, too. Like you can use money to your advantage, to your disadvantage; it's what you make of it.
Lynnette:
Sure, and before you weigh in, Deepak, I know that I've seen people use money or perceive money as a point of leverage, as a source of power, as a source of control, as a source of empowering themselves, as a way to achieve freedom, right? To be able to do things that they'd like to do or perhaps not do certain things but I'm sure Deepak is about to take it to another level, here. And I do, I really do want to get your insights into what do you see as the purpose of money. No pressure but, you know.
Deepak:
The purpose of money is tied to the purpose of human life. And if you ask people, any time, why do you want to be successful? Why do you want to have a good relationship? Why do you want to make money? Why do you want to have good health? And they'll give you reasons but if you keep asking them why, why? In the end, the answer is, I want to be happy. So happiness is the ultimate goal of all human goals. We go about it in circuitous ways.
So I would say the purpose of money is to improve the quality of life for yourself, for your family, for your friends, for your community, for your business; the quality of life. And that includes money but it also includes love, compassion, joy, empathy, relationships, personal and social and professional. It includes health and well-being. It includes happiness in your career. When your job and your career and your calling come together, you're unstoppable.
So money is very important but I always think you shouldn't be making money just for the sake of making money. There are a lot of people whose self-esteem is tied to their net worth. In fact, we use the word net worth so they look at the stock market every day and, depending on how it's doing, they have palpitations or high blood pressure or jittery platelets or inflammation...
Lynnette:
Or euphoria.
Deepak:
...in their body and they're ruining all aspects of their life. So money should not be your identity. However, money is a very effective tool for improving the quality of your life, the quality of the life of your children, your family, and you know, people who know who are financially secure and financially healthy, they spend money in a meaningful way. They spend money in philanthropy for causes that they believe in. They spend money on family and friends. They spend money on experiences, learning, education.
Lynnette:
Rather than things.
Deepak:
Rather than things because, you know, you get bored with things. If I have a new iPhone, or whatever, doesn't matter if it's a phone or a computer or a jet plane or a yacht, in six months you're over it. But when you spend money in a way that's meaningful it becomes almost a spiritual calling.
Lynnette:
Now Deepak, speaking of spiritual, you said in the past that spiritual people should not be afraid of being wealthy. I'm curious about why so many people have fears and just sometimes other negative emotions around money and not only why do people have such fears and negative sentiment but what can people do to overcome those negative sort of feelings and emotions so it doesn't hold them back?
Deepak:
Well, I can tell you one thing, if you feel guilty about making money, then you'll never make money, okay? So, if you want to remain poor for the rest of your life, then please feel guilty about making money and say to yourself, it's very spiritual. And don't allow people to tell you that poor people are happier. They're not; I mean, poor people think about money all the time. And don't allow anybody also to convince you that having a lot of money will necessarily make you happy. It's what you do.
Money is a tool, okay? What are you doing with it? What is the meaning? And how are you earning it by the way? You know, in the Eastern wisdom traditions they say make money in a way that is not hurtful to the environment or to life in general. So it's very important also if you're an investor, make sure that you are socially conscious what your money is being put, what use your money is being put to.
But money can be a, can be a soul food literally if you know what it's there for. We invented money, it's a human construct. Why did we? Because we trusted people to pay back. You know, when you give debt to somebody, you are trusting that person. So it fosters trust. It also fosters exchange, as you said, as Farnoosh said, currency. It fosters the well-being of society. Debt is a tool that humans created out of trust. So money is very spiritual, I say, and if, if you feel guilty about it, you can rest assured that you'll be poor for the rest of your life.
Farnoosh:
Someone else is going to get rich off your, off your negative belief system. Off your limiting beliefs so that's...
Deepak:
Ask, you know, you can do a little self-reflection if you have these issues about money. If you say, you know, I'm not, I'm not smart enough to make money. Ask yourself, is it true? Are you sure if it's true? Why do you hold that belief? What is it doing to you? What would the opposite of this be? And then you have all people to advise you like Farnoosh, and many others, hopefully in the banking industry, who can guide you into financial well-being and how it correlates with other aspects of your well-being.
Lynnette:
Now, Farnoosh, one of your books you've written, 'When She Earns More,' you're talking about women who out earn their partners and their spouses, and you mention that you're in that category, because we're having a conversation about, not just finances but also, emotional wealth, emotional well-being, I wonder what you would recommend to people, to women and men, to couples, who are in that situation. What can they do if they're feeling that anxiety, that pressure, or maybe just a little bit of, you know, uncomfortable feeling because it's a traditional role that's been reversed, if the woman is earning more and what if the guy is kind of upset that the woman earns more?
Farnoosh:
'Cause that doesn't happen.
Lynnette:
So how do you, how should couples handle that?
Farnoosh:
Well, you know, I interviewed a number of couples about, around this very issue and I also took from my own life and I think that there are few belief systems that we have around money that are, that are widespread, that especially in a relationship, can be very detrimental to keep. And one is that money is power, okay? When you're at work, when you're running your business, yeah, money's power because it's a, it's a way to negotiate, it's a way to have a leg up, and it makes total sense.
And, in business, it's not about your emotions it's about the bottom line, right? In most cases; but what happens is, then we come back home to our loved ones and we maintain that mentality. We continue to think that money is power and, so, what happens consciously or inadvertently is that the person making more, and I won't even say it's either she or he, but whoever makes more sometimes feel that they inherently should have more power in the relationship, more say in the relationship and we've also witnessed that people who make less, especially men, because forever and still it's expected that men are the ones who bring home the bacon.
When Pew did a study of Americans, overwhelmingly, Americans believe that it is the man's role to be the primary provider in, in a marriage. And few, many, only like 30% of people thought that that would be an appropriate role for a woman. So here we are in the 21st century and we still hold on to these belief systems. So for men, it's particular, some men, and when I generalize I get in a lot of trouble, but I'll say that, you know, at least for the men that I've interviewed and what the academic studies tell is that, you know, when they make less in a relationship, they can feel less than.
So the first step is just to be really honest about your emotions. That's embarrassing to admit. It is, even to your spouse, the person that you share everything with. You feel like it's not politically correct, you feel like you're nervous to admit this, what does this say about you? So just go there and share it because I'm, I'll be the first to say you won't be alone in feeling this way.
You have to believe that money is not power in the relationship, that money is simply a tool. Whoever makes more of it's just, it's just a matter of fact, and by the way, when you're in a relationship, the only way to provide is not just to make the money, right? There's so many other ways to be an important provider in a relationship.
So if you feel as though you're role as provider has, is unfulfilled in a relationship, men, because you're not making more or as much, then it's important to the couples to realize, or to have a conversation and say, how are we gonna repurpose our, our roles in this relationship? What can he do for her, 'cause he still wants to be her hero and still wants to be provider, that is as important or if not more important than bringing home a paycheck that's substantial. And for couples that are thriving in these relationships, where she makes more than him, that is consistent, you know, that they're communicating around their financial beliefs and their, their awkwardness, their insecurities, the fact that my ego's hurt, the fact that I'm the woman, I'm making more and I feel like I have to come home and be at the forefront of all the parenting and do the doctor appointments; I'm drowning.
And, so, it's about outsourcing. It's about re-shifting the purposes in the relationship. You know, I find that women, we have a hard time asking for help from anybody, even from our spouses, so it's about empowering and enlisting your partner, not just to help you but to take over complete areas of your lives, right? It's not just help me with breakfast this morning 'cause I'm running late, it's you're in charge of food. You're in charge of groceries, planning, preparing, meal planning, and, look, it's not gonna work in every relationship. That may not be the role that your husband's gonna try.
Lynnette:
Some of you ladies are like, yeah, right, to get my husband to do that, I'll starve.
Farnoosh:
We will all starve.
[Audience chuckles.]
Farnoosh:
But these are the kinds of things, these are the explorations, these are the things that you have to reconfigure. And in the book I also talk to relationship experts and, you know, I don't know, it's, it's controversial, right, because we want to believe that there's no difference between being a man and a woman, that gender lines are getting blurred, and I, I believe a lot of that but I also believe that there is a difference between, general differences between, how men and women, you know, communicate, and maybe Deepak has more thoughts on this, and how we interpret communication and you know, as a woman, I sometimes am like, why can't my husband read my mind, you know? You can't, men are not mind readers, you know, you have to be very literal with them and, most importantly, this is not even about money anymore but most importantly, you need to...
[Audience laughs.]
Lynnette:
And that's why we're having a holistic conversation here.
Farnoosh:
One last thing, is that whatever it is that you want your husband to, to do in the relationship, to feel more purposeful, it's not about you, the wife like telling him what to do. It's like he has to figure that out but to identify this role as the most important thing that he could possibly do for you and the relationship because, remember, he really wants to; that's the good news, you know, your partner wants to serve you, he wants to be your hero, he wants to provide in a big way, and, so, let, take advantage of that and, and figure out as a couple what that new arrangement's going to be.
And, by the way, how awesome for a man to not have to work a job that he doesn't like just to bring home a paycheck, right? There's so many opportunities for men now than ever to because now women are working more, we're going to college and grad school more, we're more employable, and we are making more and it's gonna be a trend that's gonna just increase so, men, this is an opportunity for you, right, to maybe pursue a passion, start a business, you know, you have the luxury of having a spouse that's actually making money and can provide, so here's an opportunity for you to, to get more creative in your life and to pursue a passion, which I think for a long time men just couldn't do because that was what they, they were expected to just work the job, bring home the paycheck, and fulfill that role. So I think that this is a good thing.
Lynnette:
Now on the subject of job and career, obviously most of us earn an income from our source of employment, our, whether we're an employee or whether we're business owners. I'm curious to get both of your thoughts, and start with you, Deepak, about the role that contentment, and your happiness factor on the job, plays in your overall well-being. Whether that's your financial well-being, your emotional well-being, and elsewhere.
Deepak:
Okay, so but I'd like to expand.
Lynnette:
Oh, you want to; he's like I want to talk about the relationship thing, yeah. Let's not skip over that. Okay, we have time; go right ahead.
Deepak:
When your source of power comes from money, that's called Agency Power. You're using money to express your power. It's not real power, you know. True power is what is called self-power, which comes from redefining how you view success. And, so, I would like to redefine success as, number one, the progressive realization of worthy goals, which then spontaneously leads to money, the ability to love and have compassion, and the ability to get in touch with your inner self, which spiritual traditions call intimacy with your soul. If you don't have that, then no amount of money is gonna make you happy or you're gonna use your money in ways that will increase unhappiness for yourself and others. So, you have to really understand that success is more than just having a lot of money. Money is a very important component of it but it comes from that.
Now, how that pertains to career is very important because everyone in this room has certain strengths that are unique to them, whatever they are. My strength is, and I'm not bashful about saying this, I look into, I'm futuristic, I'm adaptable, I like to connect people, I maximize the, my own strengths and help others unleash their potential. There are many guides on how you can find yourself. What are your strengths?
But ask yourself: if you had all the money in the world, assume you had all the money in the world and you had all the time in the world, what would you do with your life and how would that make a difference to the quality of life of others? That's how you find your purpose. And when your purpose and your unique skills are aligned with your job, a job means what you are doing today, career means what you do long-term, and your higher calling, which is how do you want to change the quality of life for others? How do you want to serve? Once those are in alignment, you're unstoppable. So, job, career, and your calling and purpose should be in alignment.
In, in businesses, by the way, corporate leaders are now well-aware that if you have a team that's successful it's because a good team, like a sports team, everyone complements each other's strengths, there's an emotional connection, and there's a shared vision. When you have shared vision, emotional connection complements strengths, and you're expressing your unique strengths yourself, that's a recipe for success, including making lots of money.
Lynnette:
I love that idea because it takes us just out of ourselves, alone, and makes us think about the larger community, right? Whether that's our families, our workplace, the environments in which we live. And it's so very powerful because I do think we have a tendency to just kind of get caught up in, you know, we call it the rat race. Everybody's working hard and doing so much and sometimes you haven't thought about the purpose. You haven't...
Deepak:
Actually, rats are much more internal.
[Audience laughs.]
Lynnette:
Even more so than...
Deepak:
It's like the treadmill, yeah. It's just you're, you're spending so much energy and not getting anywhere.
Lynnette:
So let's talk a little bit about that connection in terms of the workplace, happiness, and the sort of emotional contentment, there, and those who are able to think beyond themselves, who are able to say, okay, I'm doing this and here's how I could help my community, how I could help others. I feel like there are so many studies that show that a lot of people are very unsatisfied on the job, you know. A lot of people just don't like, they feel like they have crazy bosses, coworkers, overworked, underpaid, you know, so.
Deepak:
Less than 10% of people in the workplace feel that going to work makes them happier or more joyful; only 20% of people in the workplace in the United States are engaged. Eighty percent are either disengaged or actively disengaged. Actively disengaged means they're unhappy but they also come to work to make other people unhappy.
Lynnette:
To sabotage.
[Audience laughs.]
Deepak:
So this costs the U.S. workplace about $280 to $300 billion a year.
Lynnette:
Wow.
Deepak:
So if, and this has a lot to do with social and emotional connections in the workplace. For example, if a supervisor or a team leader ignores their employees, the disengagement goes up to about 40%. If instead of ignoring them, they criticize them, they actually improve 20% because human beings would rather be criticized than ignored. If you're ignored...
Lynnette:
Some feedback.
Deepak:
...you don't exist but if the supervisor notices a single strength of their employee, the disengagement rate goes down to less than 1%. So notice the strengths of those that work with you. Compliment their strengths but do it honestly, not just a flattery. Notice what they're good at and let them know you appreciate that. And that'll immediately improve their performance and that pertains to not only their performance and productivity but also their health because, you know, when you're, when you're being ignored or you're not being valued, then obviously that creates stress and that affects job performance as well.
Lynnette:
In the last five minutes that we have before we open up for questions, I want to get through, if we could here, sort of quickly, three questions. The first one is a financial, straight financial question, Farnoosh, that I'd like you to answer, about juggling multiple priorities. So, we all know that we have to live in the here and now, today, right? We have bills to pay, keep the lights on, pay the rent or the mortgage. How do people juggle, from a practical standpoint, today's obligations and still save for the future, plan for the future, whether that's, you know, paying for the kids' college education down the road or saving for retirement?
Farnoosh:
Well, it doesn't all have to happen today. That's the first thing. You know, there are many things to juggle and if you, hopefully, at least, you're paying your bills and you're keeping the lights on, right? And then on top of that, it's all, think of it as a layering process, right, and it's, no one's going to judge you if you get this done in a week or a month or a year but create a timeline for yourself and try to work within that timeframe. Sometimes it's about, it's not about a savings problem or a debt problem, although the debt might be there and that there's a hole in your savings account. It's also an income problem. And that's part of a conversation that I like having that we don't have enough of. I know Lynnette, you are very passionate about this, too, but, you know, saving money, there's a limit to how much you can save before you really feel like your life's a huge compromise. So.
Lynnette:
We call it frugal fatigue.
Farnoosh:
Frugal fatigue. Right, so I like to call them trade-offs but, at some point, if you're like, you know, I've done everything I can, right? I'm eating tuna fish out of a can, I... I've sold all my assets, I, I'm living in my car so, you know, I remember it was Dave Ramsey, he, he had a caller comment, and, Dave, you know, I have all this debt and I, I don't know what I... And he's like, how much do you make? You know, $15 dollars an hour.
And he's like, you have an income problem, you know, and that's not something that we want to admit sometimes and we also sometimes feel like that's not in our control, right? How I got out of debt and saved and made $18 dollars an hour when I was living in New York City, with a Master's degree; what? You know, is I got side gigs. I babysat, I pet sat, I freelance wrote, I asked for raises. Didn't get them but, so I had to find other ways to bring in multiple revenue streams.
And the best part about that is that when you experiment with a side hustle, you may find that you really like it and that it could take on a life of its own. A lot of entrepreneurs started at a nine to five, not making a lot, having a lot of obligations, debt, savings, and started to leverage a skill set on the side, on the weekends or, you know, monetize an asset like their spare bedroom in their house and then that turns into a career in real estate because they just had so much success with that, so, and I did this 15 years ago.
These days, there are so many websites and resources to allow us to, you know, find ways to connect with the people that will pay us for our skills, whether that's teaching, tutoring, babysitting, cleaning, web design, all of that, and I would just say if it's anything that's related to your career to check with your boss first before you engage in a side hustle. But, in general, there are a lot of ways to increase your income and more money, more problems, maybe but I think if you have debt and you haven't enough to save and you're really feeling at a loss, I think more money can go directly towards those goals and can be a quick fix in some ways.
Deepak:
It reminds me when I was an intern, 1970, $400 dollars a month, not enough to pay rent or buy food or have a baby, which my wife was pregnant. I used to moonlight in an emergency room at four dollars an hour and 12 hours stretch for $48 dollars, was a lot of money for me that time and, so, along with what Farnoosh said, you can, and it ended up helping me because I became very skilled in surgery, which wasn't my passion but being in an emergency room and learning from other surgeons was a skill that I acquired even though I was training to be an Internist. So there's lots of opportunities in areas that you're not good at, even.
Lynnette:
So, for each of you, as we kind of wind down here, and I want to take a minute afterwards to kind of give a little bit of a recap, here, and we'll open up for questions. Just tell us one thing; from one tip from each of you. If there was one thing that anybody out there can do, regardless of their income, their marital status, their race, their gender, what's the one thing that anybody can do that will improve both their overall emotional or physical well-being and their wealth? Deepak, let's start with you.
Deepak:
I come back to something very basic. Don't spend more than you earn. And that's been part of every wisdom tradition. If you even put away 10% of what you earn, you'll be safe for the rest of your life and then, after that, ask yourself what you're good at and what your passion is and how you want to serve yourself and be mindful of simple things like good sleep, managing your stress, managing your relationships, getting some exercise, eating healthy, being with nature. Otherwise, what's the money for?
Lynnette:
Great point; Farnoosh?
Farnoosh:
I would just add to that. I completely agree, I would just add maybe a mindset shift that no one, just believe this. Walk out of here believing this and I think it will do you well that nobody cares more about your money than you. If you believe this then I hope you'll be motivated to be the person, the first person to negotiate on your own behalf, to ask for a discount, to ask why or how does this work when you're facing fine print and someone's giving you a pen and paper. Sign here; that guy who sold you a car.
That you have to be your biggest advocate because no one is gonna advocate for you harder than yourself and with that comes, I think, a world, a life of abundance, you know, and a life of feeling financially empowered that helps me sleep better at night and it, really think of this as an empowering thing. It's not that, oh, I'm all alone in this on this island of, you know, money and me. It's that, no, you have the power, you have what it takes, you have the wherewithal, you just have to be the one who's at the forefront of your financial life. Own it because you're the best person to do it.
Lynnette:
That's great advice, too. So, just kinda, let's put a little recap on some of what we've heard today and it's interesting because, for me, as a financial expert, I've enjoyed the conversation but I've heard a lot of the emotional wellness, also from you, Farnoosh, and a lot of the financial wellness tips from you, Deepak, so we got the best of both, here.
But part of what I want to highlight what I heard from you, Deepak, which I think is so phenomenally practical and tactical: a: don't spend more than you earn, guys, that's a key lesson but b: I love these two ideas about first, recognizing what the purpose of money is and that it's tied to happiness, which is the root, essentially. It's the ultimate goal as you said, of all human goals and if you keep asking yourself why, which is the issue that you raised, Farnoosh, you'll ultimately get to, we all just want to be happy and, and that's part of what money can do for us, in terms of helping us to achieve that, that level of satisfaction.
Deepak, you also highlighted something I think is phenomenally insightful about redefining success and if I captured your thoughts accurately, you first talked about it's the progressive realization of worthy goals. How great is that? To know that I don't have to compare myself on Instagram or Facebook and what other people are doing and benchmark myself against what others have, do, or want. It's about where am I today versus where I was last year, the year before and, so, that's one element in terms of defining success.
And also bringing it to a holistic level; ability to love and show compassion. That's another great thing. Who would've defined success that way before tonight? I don't know; but also, finally the ability to love yourself and that if you don't do that, then you're never gonna be happy. You're never gonna achieve true success. So, I, I love all of those concepts and I wanted to make sure that you guys got all those, as well.
Farnoosh, so much of the sentiment that Deepak suggested, you actually echoed in a way that I certainly, I've never even heard you talk about, after all these years, but also to know to be kind to yourself basically. You said at one point forgive yourself. And I think that's so good, that's an important thing because a lot of us who have made mistakes, we tend to beat ourselves up, we tend to go, oh, how could I have been so stupid?
I've had people I've coached. They have Master's degrees or MBAs and they go, oh, I'm a smart person, I'm educated, how could I have gotten myself into such a financial hole? Well, the fact is, most of us weren't taught about money. We don't learn it in school, our parents might not have known what to teach us, so, in terms of forgiving yourself and not creating what you called a negative story in your head, that can be something that'll hold you back.
You also said to recognize you don't have to do everything at once. It doesn't all have to happen, today. And that's a great lesson I think, as well, because we all have to establish financial priorities and to understand that some things might have to go sequentially, right? So that's really key to know. And, then, finally, you talked, Farnoosh, about finding a supportive community where you can share with people and that that's actually helpful. I see all of these as ways in which you can be kind to yourself as you're on this road to financial well-being.
On screen:
White text and legal disclosures appear on a blue screen.
On screen:
Chase. What Are You Saving For? #SavingIt.
The statements, views, and opinions that will be expressed during this event are those of the presenters and are not endorsed by or reflect the views or positions of J.P. Morgan Chase Bank N.A. or any of its affiliates.
You're Now Leaving Chase
Chase's website terms, privacy and security policies don't apply to the site you're about to visit. Please review its website terms, privacy and security policies to see how they apply to you. Chase isn't responsible for (and doesn't provide) any products, services or content at this third-party site, except for products and services that explicitly carry the Chase name.